Rate: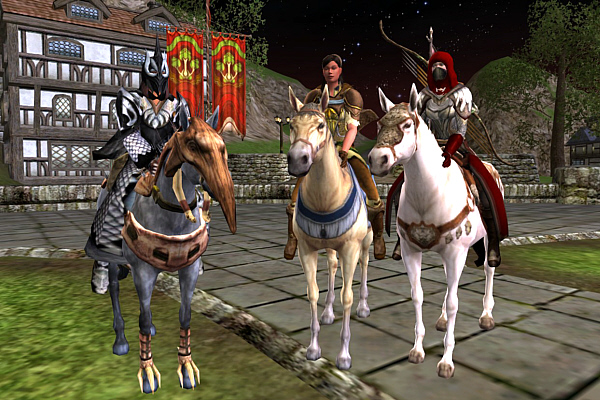 Disclaimer: LOTRO Fashion is celebrating Galloping Gala and through the whole event, we bring you news and special mounted outfits for the occasion!
You can browse through LOTRO Fashion's mounted outfits here.
As I've informed
recently
, a part of Galloping Gala event was also the Mounted Fashion Contest. It took part yesterday on Landroval and
Kiralynn of Windy Acres Ranch
posted a report today! The participants were judged by the audience, so I hereby present the rightful winners!
1st place: Faraleif of Landroval
2nd place: Kaleigh of Landroval
3rd place: Irmohir of Landroval
I'd like to congratulate the winners, but also all participants of this exceptional event, because all of the outfits were distinguishable and well put together! I would also like to thank Kiralynn for organizing this event and his great effort during the event.